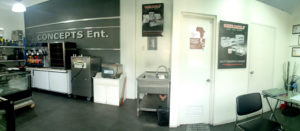 CT Concepts Gold and Silver Corporation (formerly CT Concepts Enterprise) started as a sole proprietorship business that aims to empower small and medium businesses by providing affordable but competitive food service equipment. Its main business partners are from China and Malaysia. Thru time and market demands, the small company decided to expand in proximity and explore in terms of opportunity thus opening of branches nationwide and adding more products created the beginning of the Corporation.
Our business acknowledges the current "gaps" in this industry thus we continuously adjust and improve, from limited choices of food equipment, to price competitiveness, availability of brands in the market, service flexibility and options and to new and modernize food equipment. We constantly move in order to suit and fit the market's demand.
VISION:
Serving ALL food service partners in the Philippines with having their utmost satisfaction.
MISSION:
Our primary purpose is to be the market leader and being the "first" option in terms of food equipment in the Philippines.
We are committed to ensure customer satisfaction by constantly evolving to market needs and genuinely enhancing client-seller relationship.
We will say whatever is true, we will act and do whatever is noble and we will do what is excellent and praise worthy, everything for our LORD and Savior Jesus Christ.
BRANCHES:
METRO MANILA
13 B. Santos St. Manotoc Subdivision Sto. Nino Marikina City (Main)
CEBU
Unit 4 Centro Fortuna, A.S. Fortuna St. Barangay Banilad, Mandaue City
DAVAO
Door 6-7, Asaje building Mabini St. Davao City
AFFILIATIONS:
HRAP member since November 2012
PFA (Philippine Franchise Association) Since JANUARY 2013
SERVED CLIENTS
LUZON:







































VISAYAS: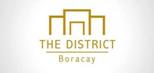 MINDANAO BASED: